Club House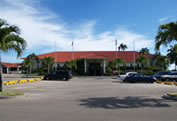 Our clubhouse rests on a hilltop that provides a panoramic view of the In-Course, the eastern coastline of Guam and the beautiful Pacific Ocean.
We offers a luxurious facility for the customers to enjoy.
We will respond your any request.
A clubhouse built on a hill. Golfers will be captivated by Mangilao with the view that spreads out in front of the entrance. Japanese staff will be happy to assist you with the front desk, which will respond to all your requests. The pro shop has many original products that can only be bought here.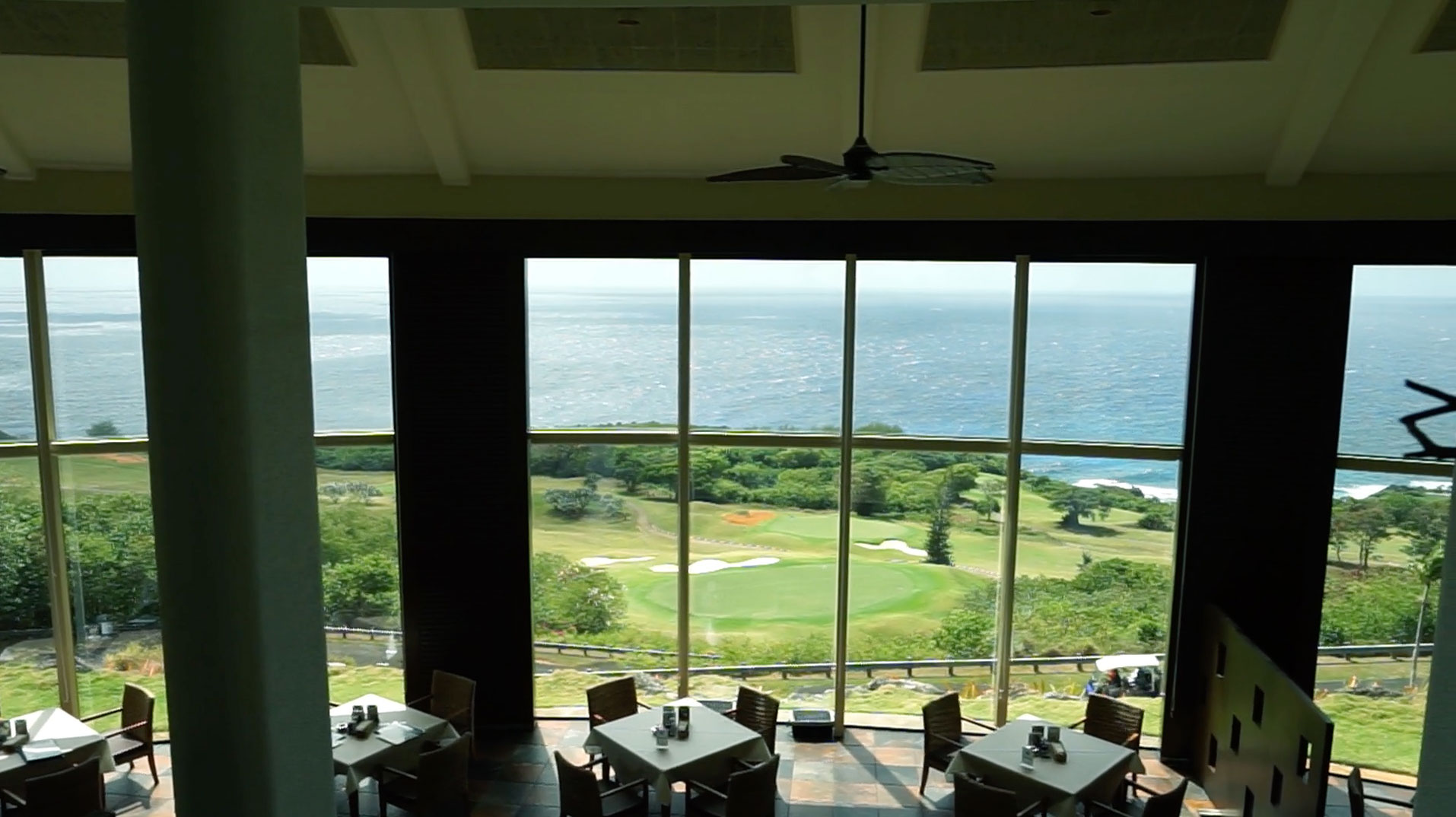 Restaurant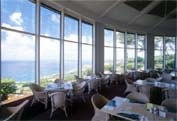 You can enjoy the spectacular panoramic view of the island from the restaurant while enjoying lunch, or just a cup of coffee and dessert.
Enjoying a sunrise over the cobalt blue Pacific Ocean together with the color of a fresh green golf course, you can experience nature's unlimited beauty.
---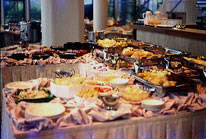 Lunch (Open Daily 11:00-14:30)
Lunch (and light meals after play) may be chosen from the menu. There are hearty set menus and Chammoro dishes (native dishes of Guam), all arrayed for your enjoyment.
Pro Shop
The logo of Mangilao Golf Club is "bougainvaillea".
Beautiful items decorated with this logo are on sale in the pro shop. There are also a variety of items including famous brand-name golf clothes such as "23ku sports". Original products which can only be purchased in Guam, Mangilao, would make great souvenirs. Enjoy shopping at this refined establishment. Gift certificates and other items which can be used as prizes for your competitions can be prepared to your budget. Please feel free to inquire with staff.
Locker/Shower Room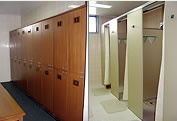 There are locker / shower room facilities in the club house. Safety deposit boxes are located next to the front desk.
Competition Room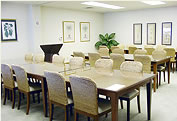 We have a Competition/Party Room prepared for your award ceremonies, parties, conferences, seminars, etc. It's a multi-purpose room, perfect for any special events you may have planned.
Capacity: 36